About Us
Forging the Future of Sports Investing
We invest in sports teams, leagues, and businesses in the sports ecosystem that are pursuing ambitious, challenging tasks.
We focus on opportunities where our deep expertise and elite network of principals add value.
Our principals have over 65 years' experience building companies, forging partnerships, and evolving the operations within global sports industry. The strength of our network and experience is unmatched, with our partners generating over $2 billion of value over 20+ years.
At MSP Sports Capital, we use our past success and a hands-on approach to uncover the most unique and valuable opportunities.
Our Team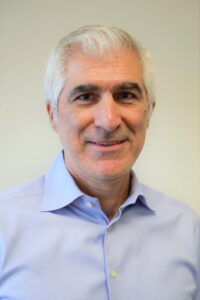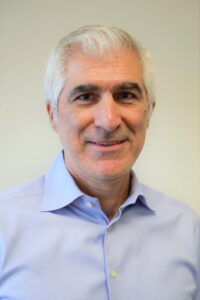 Jahm Najafi
Partner, Chairman
Mr. Najafi is a seasoned investor who plays a critical role in developing founders and management. Over the course of his 30+ year career, he has acquired over 30 businesses, many in sectors that are underserved or undergoing rapid transformation. He is CEO and owner of Najafi Companies, an international private investment firm with holdings in sports, media, technology, consumer, and real estate sectors across several countries. With internally generated capital, the firm makes highly selective investments in companies with strong management teams. Additionally, Najafi serves as Vice Chairman for the Phoenix Suns, Vice Chairman of McLaren Racing, and Governor on the board of the National Basketball Association.
Najafi's personal story has inspired him to be active in the community: at age 12, he immigrated to the U.S. from Iran without speaking a word of English and learned by watching a lot of TV – including the NBA finals (especially the Suns against the Celtics in 1976). Today, he is a Director on the Smithsonian Institution National Board and has served on several philanthropic boards and civic organizations, including the University of California – Berkeley Foundation Board, Phoenix Symphony, Phoenix Metropolitan Area Convention and Visitors Bureau, Chair of the Board of Trustees of Phoenix Country Day School, and Arizona State University's Committee for Design Excellence.
He is founder of Social Venture Partners Arizona (a pooled, philanthropic fund). Najafi has also formed Mission Advancement (a SPAC committed to acquiring a company that shares his commitment to diversity and equity) and, separately, together with his wife, Cheryl, has committed $10 million to the NBA Foundation to further the Foundation's mission to drive economic empowerment for Black communities through employment and career advancement.
Najafi received a BA from University of California, Berkeley, and a Masters in Business Economics from Harvard University. He is active with the Chief Executive and Young Presidents' Organizations Gold.
MORE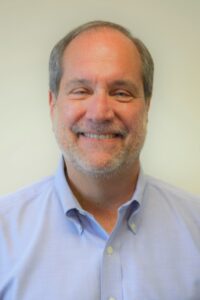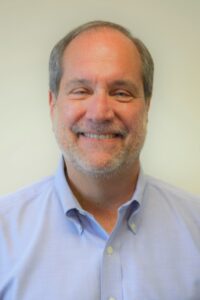 Jeff Moorad
Partner, CEO
Mr. Moorad is one of the most recognizable names in professional sports and has been named to the annual list of the 100 Most Powerful People in Sports by Sporting News on eight separate occasions.
Moorad began his 35+ year career by specializing in athlete representation. He negotiated over $3 billion in contracts as founder of Moorad Sports Management and long-time partner in powerhouse agency, Steinberg & Moorad, which stood for 15 years as the country's largest NFL and second largest MLB client practice. Moorad guided the firm into TV and radio talent representation as well as a variety of sports technology ventures, publishing projects, and community charitable initiatives.
Moorad has since created value as both investor and operator throughout the sports ecosystem, including as General Partner/CEO of the Arizona Diamondbacks (2004-08), Vice Chairman/Managing General Partner/CEO of the San Diego Padres (2009-12), Chairman of PrimeSport, board director of Citizens Sports Network (which succeeded ProTrade, a social media company that Moorad co-founded), and public board director of Oakley, Inc.
A proud native of California's Central Valley, Moorad has a passion for sports that began as a child cheering for his favorite player, Willie Mays, who practiced in Modesto during the 1962 World Series. Today, he serves as board director of McLaren Racing, Chairman of Morgan Lewis' Global Sports Industry Practice, principal of Morgan Lewis Consulting, and as an Adjunct Professor of UCLA's Anderson School of Management, where he teaches an annual "Business of Sports" class.
Personally, Moorad actively raises funds to find a cure for amyotrophic lateral sclerosis (ALS), more commonly known as Lou Gehrig's disease, through Augie's Quest, for which he has spearheaded a partnership with the Muscular Dystrophy Association. He has also assisted in fast-track research funding at Translational Genomics Research, for which he has served on the board.
Moorad received a BA from UCLA, where he serves on the board of UCLA Anderson's Center for Management of Enterprise in Media, Entertainment & Sports (MEMES). He also has a JD from Villanova University School of Law, where he founded and serves as Chairman of the Jeffrey S. Moorad Center of the Study of Sports Law. He is active with the Young Presidents' Organization Gold.
MORE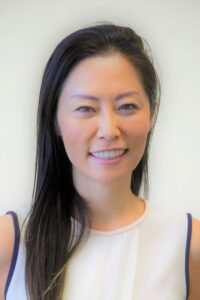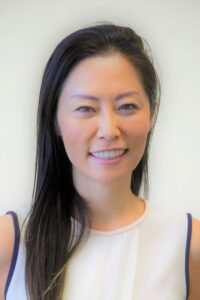 Sharon Hwang
Partner, COO
Ms. Hwang is a Partner, Chief Operating Officer at MSP Sports Capital, where she oversees the firm's operations as well as capital raising and investor relations functions.
Before joining MSP, Hwang was Chief Operating Officer at the Greater Phoenix Economic Council, which was named the world's top economic development organization by the International Economic Development Council. Prior to GPEC, she held various roles at Turner Impact Capital, Watershed Asset Management, ESL Investments/Sears Holdings, and Lehman Brothers.
Hwang actively promotes diversity, equity, and inclusion in her capacities as a board director of Arizona state-backed Invest Southwest, selection committee of Rizing-Tide Foundation, coach for 50/50 Women on Boards, and volunteer for various AAPI advocacy initiatives. She also serves on the advisory board for Grand Canyon University's Colangelo College of Business and has served as a repeated judge for the Ernst & Young Entrepreneur of the Year, Mountain Region.
Hwang received a BA from Yale University and attended the MBA/MA dual degree program with The Wharton School, University of Pennsylvania and the School of Advanced International Studies, Johns Hopkins University. She is a founding member of Integro Bank (proposed), a regional community bank with a mission to help small businesses.
MORE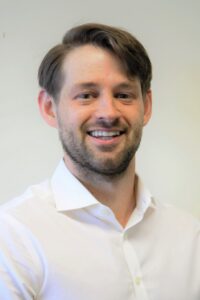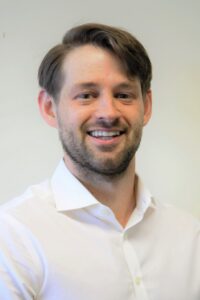 Pete Taylor
Vice President
Mr. Taylor is a Vice President at MSP Sports Capital, where he is responsible for evaluating new investment opportunities, executing transactions, and supporting portfolio companies.
Before joining MSP, Pete was an Associate at Swander Pace Capital, a private equity firm in San Francisco, where he focused on leveraged buyout transactions within the consumer industry. Prior to joining Swander Pace, he worked as an investment banking analyst in the Consumer, Food, and Retail Group at Houlihan Lokey.
Pete received a B.S. in Commerce with concentrations in Finance and Real Estate from the University of Virginia's McIntire School of Commerce.
MORE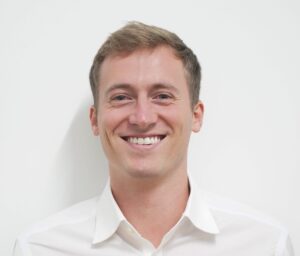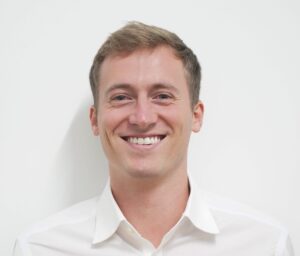 Johnny Landolfi
Associate
Mr. Landolfi is an Associate at MSP Sports Capital, where he is responsible for evaluating new investment opportunities, executing transactions, and supporting portfolio companies.
Before joining MSP, Johnny was an Associate at 3i Group, a private equity firm in New York, where he focused on leveraged buyout transactions within the healthcare industry. Prior to joining 3i, he worked as an investment banking analyst in the Global Industrials Group at Jefferies.
Johnny graduated from Georgetown University's McDonough School of Business with a B.S.B.A in Finance and Accounting.
MORE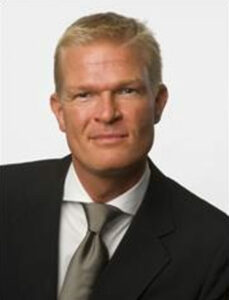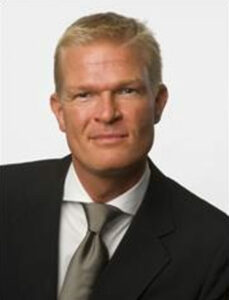 Arne Rees
Chairman, Advisory Board
Mr. Rees is Chairman of MSP Sports Capital's Advisory Board. He currently serves as Sportradar CEO for North America and as Chairman for Bundesliga Americas.
Rees is widely known for his work as a senior executive at sports broadcasting network ESPN, a subsidiary of the Disney Corporation, where he held various positions including Chief of Staff to ESPN President George Bodenheimer, GM of International Digital Media, and Vice President of International Development. Prior to joining ESPN in 2006, he spent six years as the Head of Strategic Business Development at UEFA, helping grow the EURO and Champions League brands' global image. Prior to UEFA, he worked for UBS Capital's technology venture fund.
Mr. Rees has previously served as an Adjunct Professor at Columbia Business School, where he taught media strategy. He has also served as COO at RSE Ventures and as a partner of Vayner/RSE.
MORE
Contact
295 Madison Avenue, 9th Floor
New York, NY 10017